Chairman Senate hosts farewell dinner for Chinese ambassador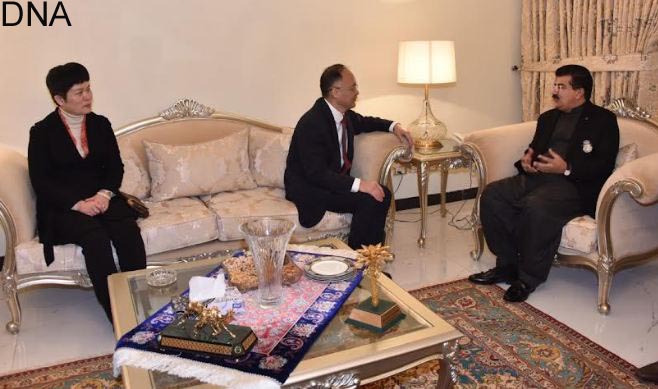 DNA
ISLAMABAD, JAN 14: Chairman Senate Muhammad Sadiq Sanjrani today hosted a farewell dinner in honor of outgoing Chinese Ambassador Nong Rong. During the meeting, important regional and international issues including bilateral relations were discussed.
Chairman Senate appreciated the services of Chinese Ambassador Nong Rong in taking Pak-China relations to new heights. Chairman Senate said that Pakistan-China friendship is an example for the whole world and this time tested friendship has always met challanges together. He said that the relations between the two friendly countries are based on mutual respect and trust and China has supported Pakistan in every difficult time.
Chairman Senate Muhammad Sadiq Sanjrani said that the China-Pakistan Economic Corridor project is a gift from China to the people of Pakistan and acknowledged the active contribution of China to the relief and rehabilitation during the recent floods in Pakistan. He said that the Pakistani Nation is grateful to the people and government of China for this generous assistance.
On this occasion, Chinese Ambassador Nong Rong appreciated the comments of the Senate Chairman and said that the government and people of China are also proud of their everlasting friendship with Pakistan. He said that China will continue to cooperate in the development of Pakistan and both the countries will continue to support each other's position at regional and global forums. DNA