Caretaker govt's claim of economic revival attempt to throw dust into nation's eyes: PTI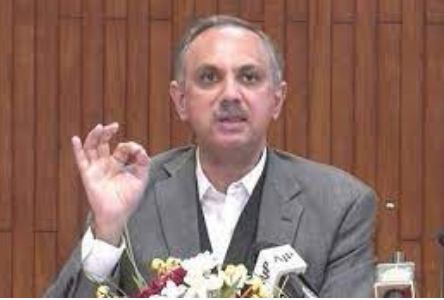 Says caretaker setup sole duty to hold free, fair, on time polls
ISLAMABAD: /DNA/ – Pakistan Tehreek-e-Insaf (PTI) spokesperson called the caretaker government's statements regarding the improvement in economy was nothing but an attempt to throw dust into the eyes of the nation.
PTI spokesperson reacted to the statement by the caretaker interior minister on joint operations of various agencies against elements involved in smuggling and hoarding and said that the report of a sensitive institution about smuggling and hoarding was in fact an indictment against the government system itself.
He said that the fast thriving economy was ruined during the past 17-month-long PDM government and these kind of lifeless statements were nothing but a waste of time.
PTI Spokesperson went on to say that instead of pretending to take action against the elements involved in smuggling and hoarding, it should be told why these criminal acts had been ignored for so long.
He stated that the action against hoarders and smugglers did not require the decision of the caretaker government because there were already institutions to deal with such matters.
PTI spokesperson demanded that details regarding politicians and government officials involved in smuggling should be presented before the nation.
He reminded that the sole task of a caretaker government was holding free and fair elections within the constitutionally defined period, adding that the caretaker government had more or less 60 days left to fulfill its constitutional and original duty.
PTI spokesperson said that the caretaker government should focus on fulfilling its constitutional duty instead of making absurd statements regarding the economy.