Canadian High Commissioner pays farewell call on Finance Minister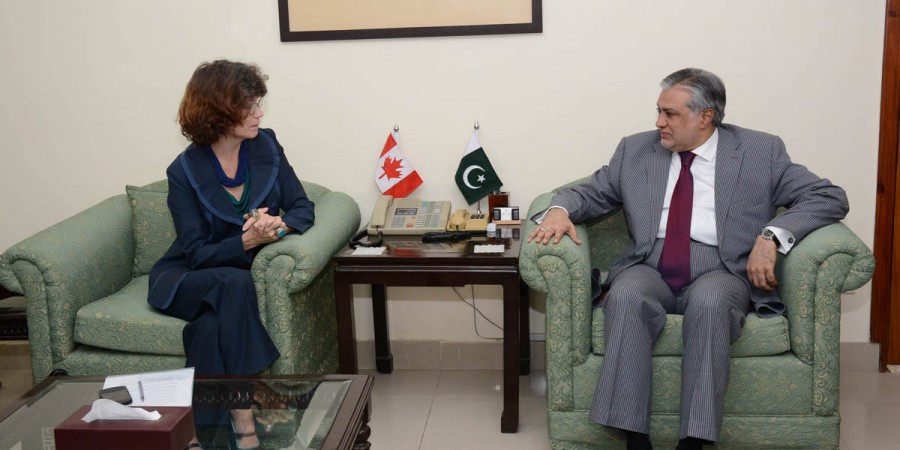 ISLAMABAD, 25 APR, (DNA) – Canadian High Commissioner, Heather Cruden paid a farewell call on Finance Minister, Senator Mohammad Ishaq Dar on Monday.
The current profile of Pak-Canada economic cooperation was discussed during the meeting. Other development projects financed from Canadian assistance and undertaken through local and international NGOs, UN, World Bank and local governments in the areas of sustainable economic growth, basic education, gender equality and different other fields also came under discussion.
The Minister acknowledged the Canadian assistance for different development projects and appreciated the contribution of the High Commissioner for strengthening Pak-Canada economic cooperation.
Finance Minister Ishaq Dar shared with the Candian envoy Government's plan for achieving sustainable & inclusive economic growth taking advantage of the macroeconomic stabilization achieved during the last 3 years. He also shared with Ms. Heather Cruden, government's concerted efforts for rehabilitation of TDPs.
Ms Heather Cruden said that she was taking with her fond memories of her stay in Pakistan. Finance Minister Ishaq Dar wished her the best in future assignments. =DNA
===========