Blood donation camp at Indonesian consulate Karachi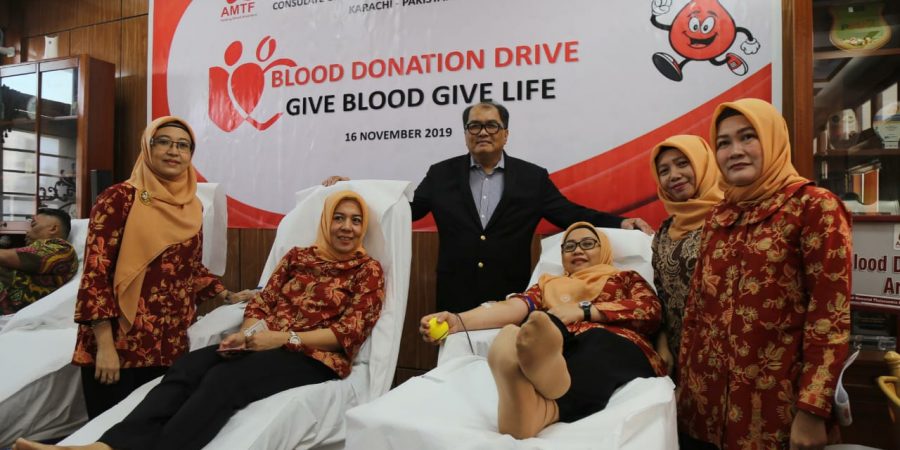 KARACHI, NOV 17 (DNA) – Indonesian Consulate General in Karachi organized a blood donation camp,  in cooperation with Afzaal Memorial Thalassemia Foundation (AMTF) of Karachi.
Staff of the Consulate General along with their families and Karachi-based Indonesian community, including Indonesian students, as well as a number of Pakistani guests participated in the event.
It has been for the fifth consecutive years that Indonesian Consulate General in Karachi incollaboration with AMTF, organised blood donation drive in Consulate's premise.
This event is the second time during this year. It is the commitment of Indonesian Consulate General to spread the message of love, care, and benevolence to our fellow human beings and voluntarily share something with them that may be indispensable in saving their life.
The blood donated would be used for transfusion for children suffering from Thalassemia in Karachi through AMTF.=DNA