Blast at Punjab home minister Shuja Khanzada's office: Minister killed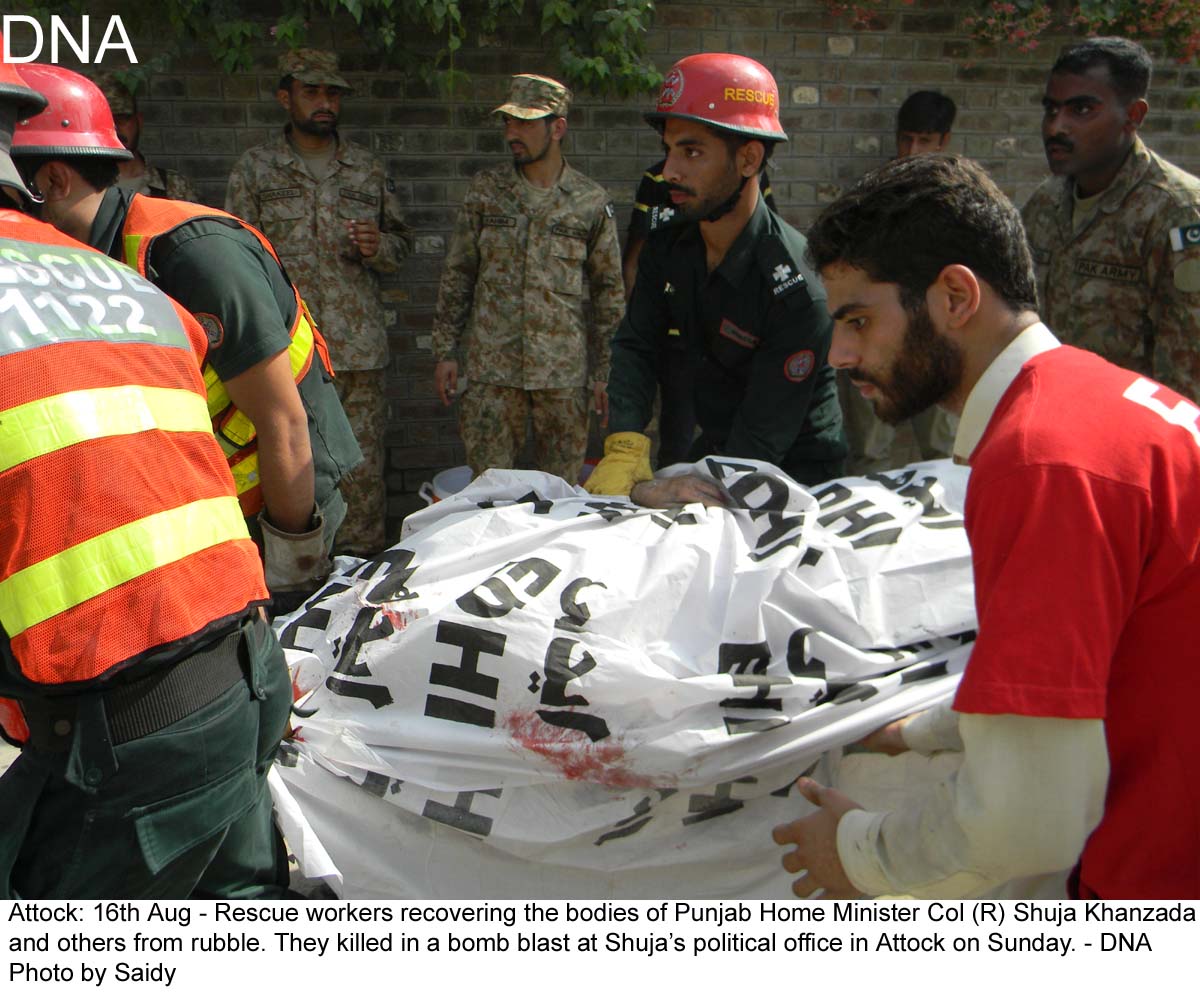 ATTOCK: An intense explosion has taken place at Punjab home minister Colonel (retd) Shuja Khanzada's political office leaving seventeen people dead, police have confirmed. the minister has also been killed. The impact of the blast caused a roof collapse of the building and shattered windows in nearby houses.
According to initial reports, an estimated 20 to 25 people have been buried under rubble as the entire structure has been destroyed. A number of the dead have been pulled out from the building.The Punjab home minister's staff have confirmed that Khanzada was in the office at the time of the blast, and has been injured. The Punjab home minister's son Sohrab Khanzada told media that Khanzada was buried under the rubble.The nature of the blast is not yet known, though some witnesses have claimed that a suicide bomber carried out the attack. This has not been independently confirmed by DNA.
Shuja Khanzada was given charge of the home department in October 2014 and has been actively involved in major operations against terror outfits. The provincial department he heads is responsible for the maintenance of law and order, and protection of life and property of citizens. He has previously held positions as Provincial Minister Punjab and Advisor to the Chief Minister Punjab.
Rescue operations are underway at the scene of the attack. A helicopter has been called in to speed up rescue efforts.
Prime Minister Nawaz Sharif has condemned the terrorist attack. The Interior Minister of Punjab has also expressed condolences for the people killed in the blast.
Interior Minister Chaudhary Nisar Ali Khan similarly condemned the incident and directed federal and provincial institutions to carry out immediate rescue activities.