BISP, AKU explore possible collaboration for neonatal health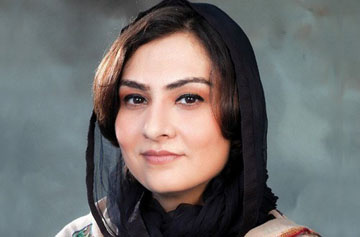 ISLAMABAD, 23 SEPT (DNA) – Agha Khan University (AKU) has appreciated efforts of the Benazir Income Support Programme (BISP) and  express their willingness to work with BISP for running a successful Waseela-e-Sehat scheme for the beneficaires of BISP.
Professor Dr Rozina karmaliani, Project Director who was leading the Agha Khan University Foundation Delegation said during a visit to BISP Sindh Regional Office on Friday.
Professor Dr Rozina karmaliani was accompanied by Mr Imran, Director and other Agha Khan University (AKU) Project representatives.
During the meeting Professor Dr Rozina said that poor planning regarding the development of the social sector has led to food insecurity, health and malnutrition in Pakistan. She said that AKU intends to work for healthcare for neonatal health related activities for BISP beneficiaries in all over Sindh. Initially, they are intended to start from Thatta District where BISP beneficaires should come to Basic Health Units (BHU;s) for nurturing, health facilities to fight malnutrition. AKU Foundation screens children and creates awareness among parents regarding the benefits of improved nutrition and neonatal health.
BISP Sindh and AKU will jointly assist children, pregnant and lactating women suffering from malnutrition to prevent stunting and micronutrient deficiencies. To determine the prevalence of anxiety and depression and evaluate associated factors, including domestic violence, among pregnant women in an urban community in Pakistan. The project will be  initiated by AKU Foundation in collaboration with BISP would help prevent stunting (chronic malnutrition), primarily focusing at children, pregnant and lactating women in Thatta district of Sindh.
Director General BISP Sindh Mr Naeem Anwar briefed the delegation about the functions and operations of the BISP and more specifically on E-commerce, BBC's, waseela-e-sehat and Waseela-e-taleem challenges they are facing in enrolling the beneficiaries and how the BISP beneficiary women were being served at the tehsil level.
In the Last  DG BISP appreciated the work plan of AKU Foundation and ensure for full cooperation  and data sharing of BISP beneficaires with field offices. DNA