Bilawal's address to Lahore Bar a manifesto of democracy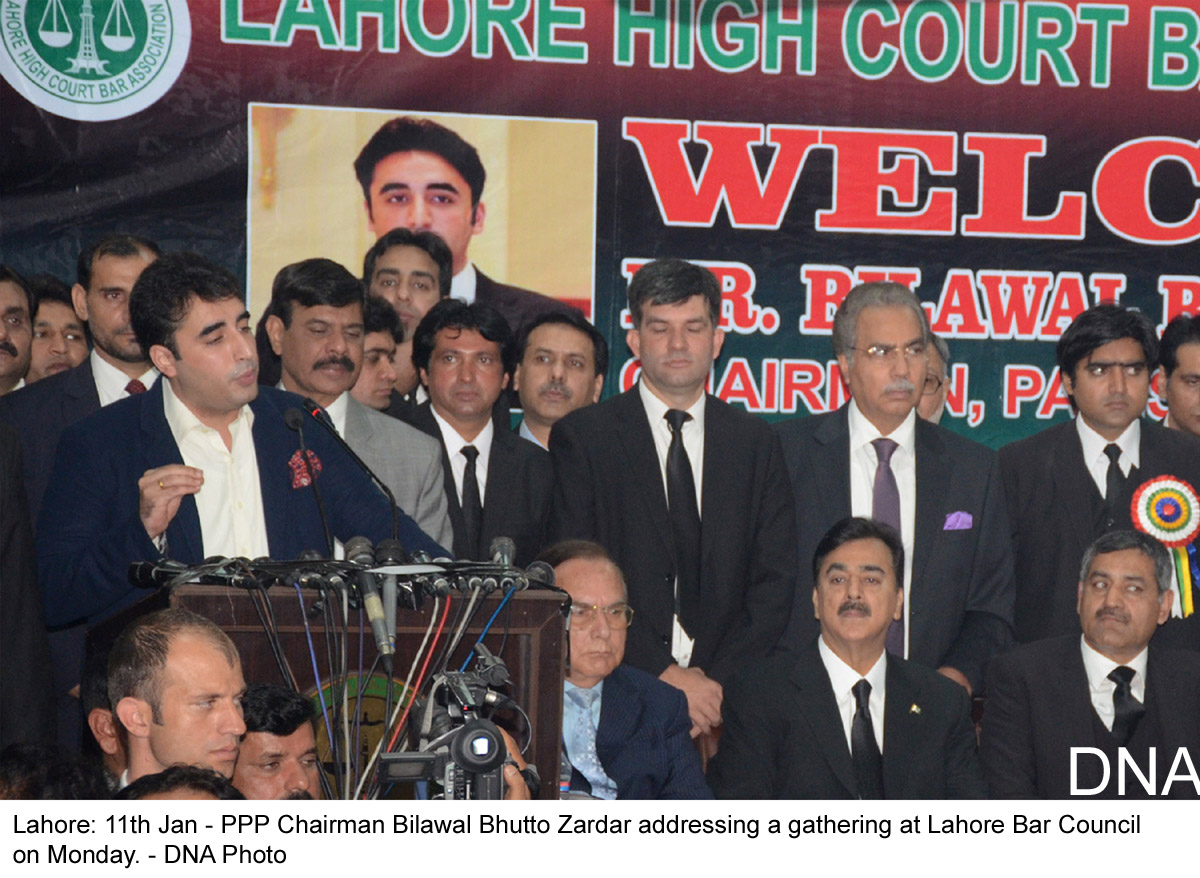 KARACHI, 11 JAN (DNA) – The Pakistan People's Party (PPP) Monday termed the address of PPP Chairman Bilawal Bhutto Zardari to the Lahore Bar a manifesto of strengthening the democracy in Pakistan.
The PPP leaders including Karachi Division President Syed Najmi Alam, General Secretary Nadeem Bhutto, Secretary Information Lateef Mughal and Deputy Secretary Information Syed Manzoor Abbas have also termed the address as supremacy of the Parliament and progress and prosperity.
They said that if the politicians, judiciary and the establishment analyse his address in light of stability of the country would help the country to rid variety of challenges and threats.
In a joint statement issued from the PPP Media Cell Sindh, they said that the prosperous future of the country lies in strong democracy while the PPP has since day one been doing the politics that represents true aspirations and sentiments of the masses unlike others that are fond of politics of drawing rooms and for the elites. Therefore, the PPP does not care about the consequences and never hesitates to offer any sacrifice.
They also hoped that the national media rather than criticizing on the address of the PPP Chairman Bilawal Bhutto Zardari would focus on presenting genuine analysis and critique in light of objectives and ground realities that surround the country. DNA