Bilawal says he will be Prime Minister in 2018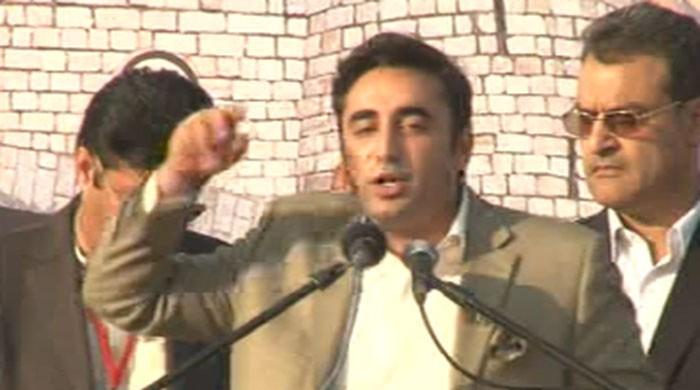 LAHORE, DEC 03, (DNA) -Pakistan People's Party chairman Bilawal Bhutto Zardari said that he will be prime minister in 2018.
He was addressing a PPP Foundation Day rally on Saturday. "I will serve the people and become prime minister in 2018," he said.
Bilawal said that if a prime minister who had been elected thrice did not know how to run the country, he said he thought he would be a better option.
Bilawal announced that he will contest by elections for NA 207, his mother Benazir Bhutto's stronghold in Larkana.
"I will take part in the Larkana elections. The party will decide when is the right time," he said.
Asif Ali Zardari's sister Faryal Talpur won this seat in the 2013 general elections.
"The parliament is our real power," he said, "We have to strengthen it."
He said that in 2018, "with help from the public" all four provinces will have chief ministers from the PPP.
He said that if Prime Minister Nawaz Sharif did not accept his four points, the PPP will stage a protest from December 27.
"We need a strong Interior Minister," he said, in a direct at Interior Minister Chaudhry Nisar.=DNA
=====================