Bilawal hopes  Goa meeting to be a success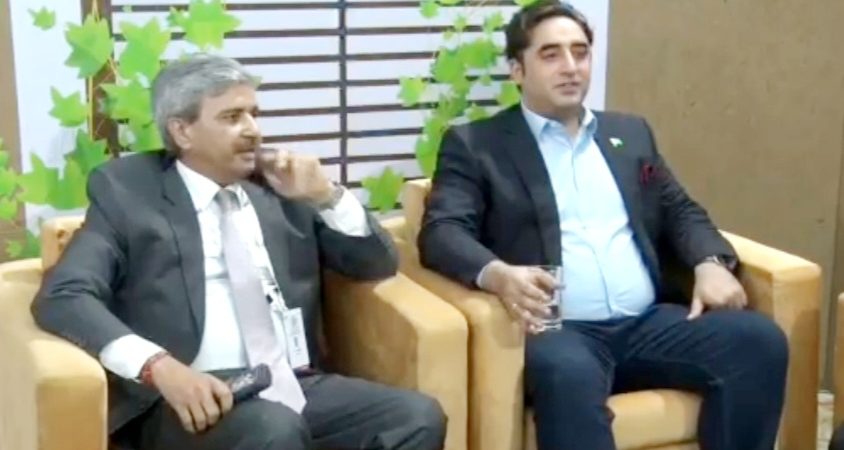 Bilawal hopes Goa
meeting to be a success
Says his visit to India illustrates how much Pakistan gives importance to SCO
DNA
GOA: Foreign Minister Bilawal Bhutto-Zardari arrived in Goa on Thursday on his first-ever visit to India, hoping for a "successful" meeting of the Shanghai Cooperation Organisation (SCO) foreign ministers.
Speaking to the media after landing in Goa, the foreign minister said, "I am happy that I have reached here in Goa to attend the SCO meeting. I hope that the SCO CFM will be a success."
Bilawal is leading the country's delegation at the  SCO's Council of Foreign Ministers meeting scheduled to be held on May 4-5 in Goa.
While leaving for India from Karachi, Bilawal reaffirmed Pakistan's strong commitment to the charter of SCO in a tweet.
"My visit [to India] illustrates how much Pakistan gives importance to SCO and how seriously it takes the SCO membership," he said in a short video message.
The foreign minister said that he was looking forward to engaging bilaterally with the countries that are part of the international forum.
"During my visit, which is focused exclusively on the SCO, I look forward to constructive discussions with my counterparts from friendly countries," Bilawal wrote on the microblogging site.
Qureshi, Fawad at odds over Bilawal's India visit
Pakistan Tehreek-e-Insaf (PTI) Vice Chairman Shah Mahmood Qureshi — the foreign minister in Imran Khan-led government — was of the view that there was "nothing wrong" with Bilawal visiting India.
"Pakistan is a member of SCO which is an important forum," Qureshi said, speaking to media, outside the Islamabad High Court.
He said that Pakistan should use this forum for regional development.
On the other hand, taking exception to the foreign minister's visit, PTI Senior Vice President Fawad Chaudhary took to Twitter to "strongly condemn" the development, asserting that instead of going to India, the FO should have opted to participate in the meeting via video link.