Bilawal Bhutto Zardari calls on Japanese Prime Minister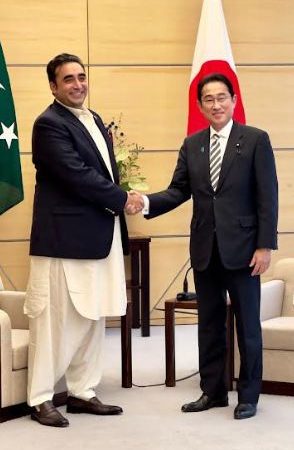 ISLAMABAD, Jul 3 (APP): Foreign Minister Bilawal Bhutto Zardari on Monday called on the Japanese Prime Minister Fumio Kishida in Tokyo and discussed with him matters of mutual interests.
The foreign minister conveyed greetings from the Government and people of Pakistan, according to the ministry of foreign office's spokesperson.
During the meeting, both leaders expressed the desire to further enhance bilateral engagement and cooperation in different fields.