Backdoor contacts: Nawaz, Zardari likely to meet in London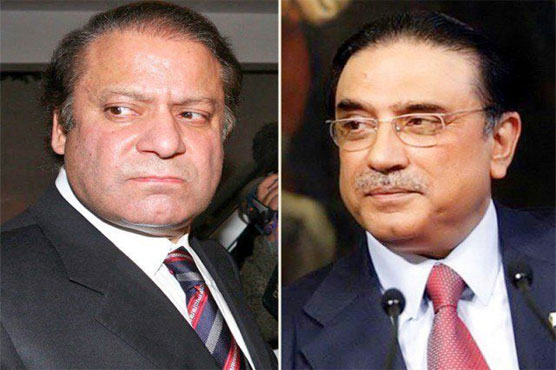 LONDON, OCT 31 (DNA) – Backdoor contacts have been established between Pakistan Muslim League-Nawaz (PML-N) and Pakistan People's Party (PPP) and a mutual friend of Nawaz Sharif and Asif Ali Zardari is busy in bringing the two sides closer.
According to sources, a mutual friend is busy in arranging a meeting between PML-N chief Nawaz Sharif and PPP co-chairman Asif Ali Zardari in London.
The sources further informed that the meeting will take place very soon. Sources also said that Zardari is expected to reach London for the meeting with Nawaz Sharif soon.