Award-giving ceremony at French embassy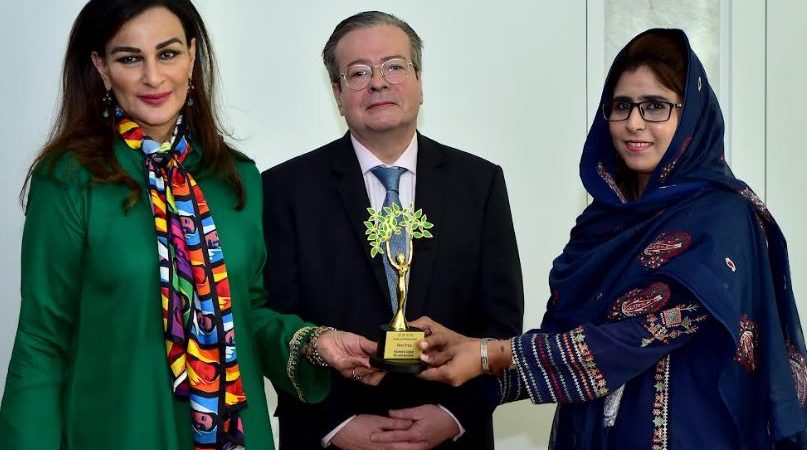 Women backbone of our family system, society: Sherry Rehman
We are very pleased to bring the Gender and Climate Award to Pakistan said Nicolas Galey, Ambassador of France
ISLAMABAD, MAR 8 /DNA/ – Federal Minister for Climate Change, Senator Sherry Rehman on Wednesday said the women were like the backbone of our family system, society, country and economy in every sphere of life.
In her speech which she delivered at the French embassy on the occasion of award distribution ceremony Ms. Sherry further said "I pay my respects and congratulations to the brave, hardworking and valiant women of Pakistan, including the women of the world."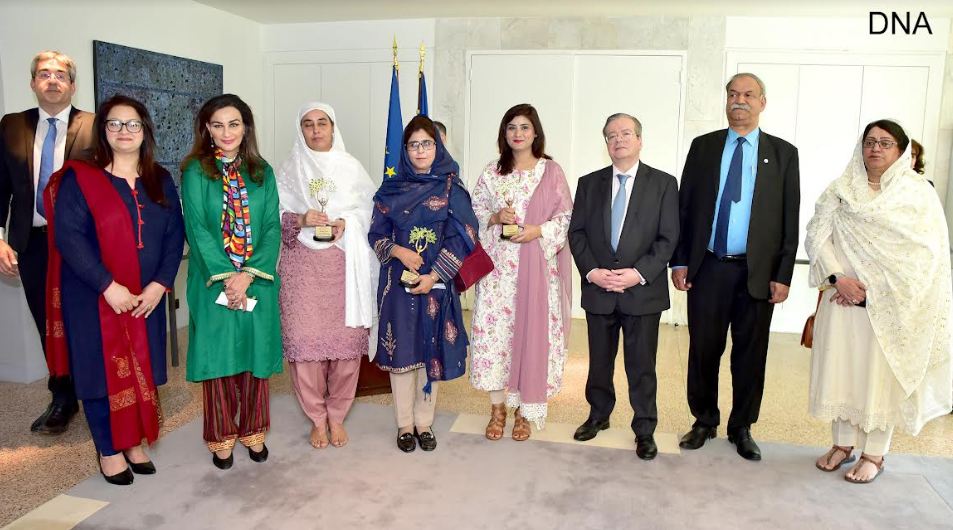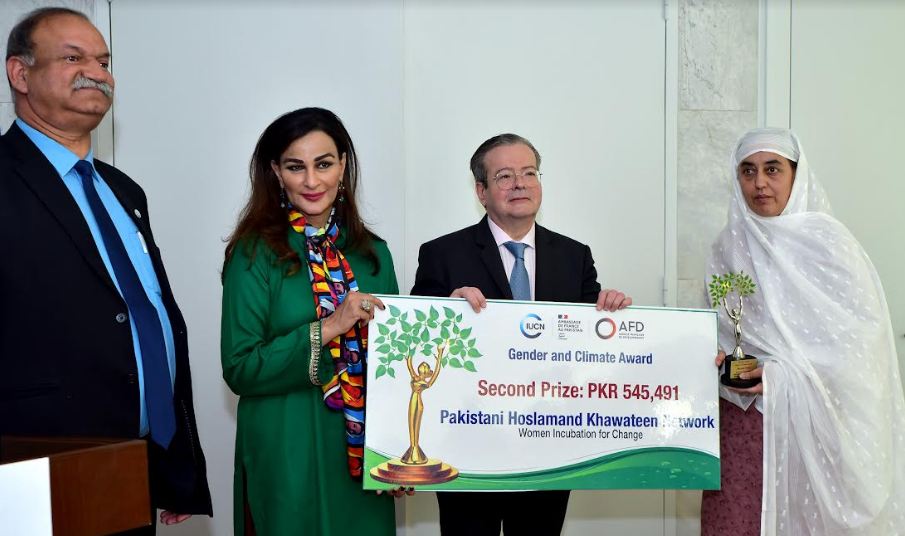 The purpose of celebrating this day was to encourage women, recognize their rights and spread awareness among people regarding the equal status of women, she added.
"49% of Pakistan's population consists of women. Women across the country should have access to health, education and other basic facilities and an environment of equality," Sherry Rehman said.
The Minister said on this day the women in the country were not demanding more, rather asking for their human, constitutional and legal rights. Women, she said should get their rights and status according to the constitution and law so that they could lead a socially and economically dignified life.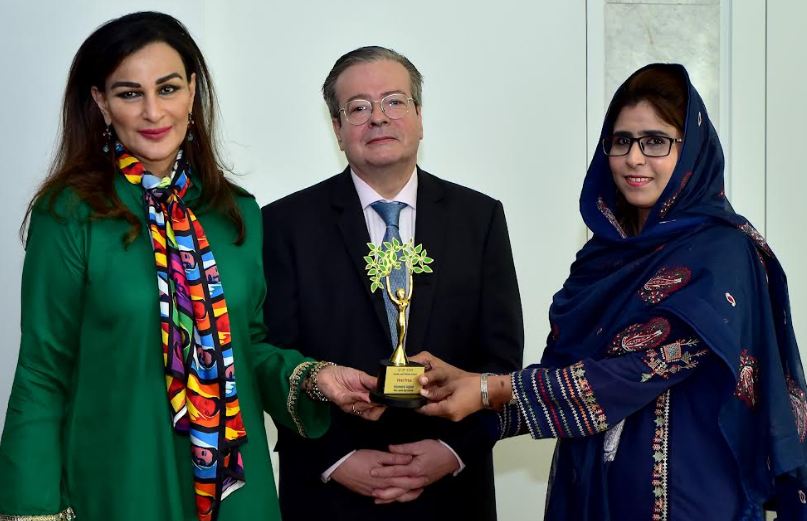 It may be mentioned here that the Embassy of France and Agence française de développement (AFD), together with International Union for Conservation of Nature(IUCN Pakistan), announced the winners of the first Pakistan Gender and Climate Awards to mark the International Women's Day. The objective of this award was to highlight women's commitment and leadership in the fight against climate change and the need to adopt gender-responsive policy, in line with the Paris Agreement.
"We are very pleased to bring the Gender and Climate Award to Pakistan, and I am very honored that Minister Rehman is honoring this event with her presence" said Nicolas Galey, Ambassador of France in Pakistan, "this award provides a platform for organizations and individuals in Pakistan to showcase their efforts in promoting gender equality and climate action and to inspire others to join the movement. This award echoes Pakistan's leadership in international climate change negotiations after the floods of 2022, particularly during the COP27 in Sharm El-Sheikh."
Mr. Mahmood Akhtar Cheema, Country Representative of IUCN Pakistan said that "The Gender and Climate Award is in line with the gender policy objectives of the National Climate Change Policy of the Government of Pakistan (October 2021).
The IUCN has also made up a concrete follow up to the launch of the first national Climate Change Gender Action Plan of Pakistan, with the assistance of Green Climate Fund. The winners have received recognition, visibility, and support to scale their initiatives and to further advance gender and climate action in Pakistan."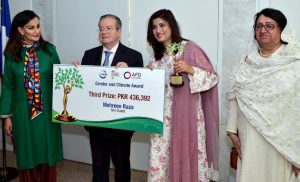 The award winner Humera Iqbal, said "We women thought carefully about our own values and set ourselves challenges to lead by examples. We are better able to defend our role in taking genuine action to protect the next generation because of the threat that climate change poses to the entire world. We are stronger together".
Irum Fatima, said  "We believe in empowering women to play a key role in promoting environmental sustainability, thereby ensuring a sustainable future for generations to come."
Mehreen Raza  in her speech said "She-Guard is a shield to ensure women and earth's health. She-Guard is the silver lining for the most ignored problems of women health and climate change. She-Guard ensures that women problems aren't taboo anymore."=DNA
==================