At least 22 suspected terrorists killed in NWA air strikes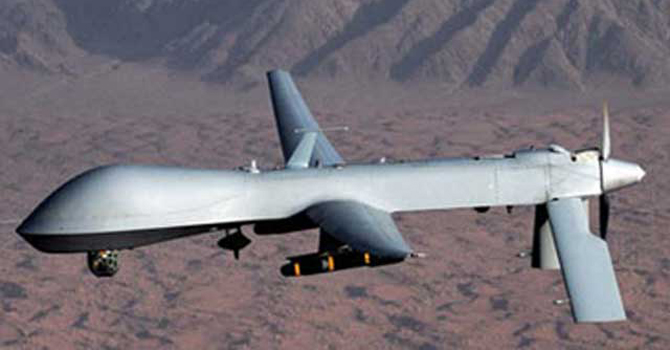 ISLAMABAD: At least 22 terrorists were killed in military airstrikes carried out in North Waziristan tribal region late on Saturday night, according to a statement issued by the Inter-Services Public Relations.Pakistan Air Force (PAF) jets carried out aerial strikes close to Pak-Afghan border ahead of Datta Khel killing 22 terrorists, a spokesman for the ISPR said in a statement.It added that six militant hideouts were also destroyed as a result of strikes.
The military said that the air strikes were carried night after credible intelligence reports were received regarding the presence of terrorists in the vicinity.
The details could not be independently verified as access to journalists is severely restricted in the region.
The strikes came as part of Zarb-i-Azb, a grand operation in the North Waziristan tribal region, which was launched after a Tehreek-i-Taliban Pakistan (TTP) attack on the Jinnah International Airport in Karachi in June 2014.
Since the beginning of Zarb-i-Azb, militants have fled to other tribal regions, including Khyber and its Tirah Valley and Shaw