At least 107 dead as crane crashes into Masjidul Haram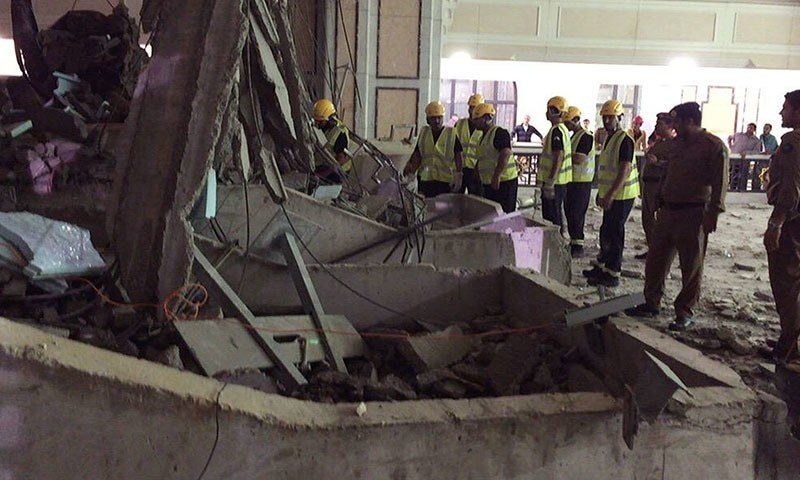 MAKKAH: A massive construction crane crashed into Makkah's Grand Mosque in stormy weather Friday, killing at least 107 people and injuring 238, Saudi authorities said, less than a fortnight before the Haj pilgrimage starts.According to the Saudi civil defence authority around 238 people were injured in the incident and they are currently being treated in the nearby hospitals."All those who were wounded and the dead have been taken to hospital. There are no casualties left at the location," he added. Strong wind and rains had uprooted trees and affected cranes in the area, he said.A statement by a spokesman for the administration of the mosques in Makkah and Madina said the crane smashed into the part of the Grand Mosque where worshippers circumambulate the Kaaba and where pilgrims walk between Mount Safa and Marwa.
The civil defence authority said on Twitter that emergency teams were sent to the scene after a "crane fell at the Grand Mosque." That came about an hour after it tweeted that Makkah was "witnessing medium to heavy rains," with pictures circulating on social media showing lightning.
Meanwhile, Pakistani embassy officials say they were trying to find out if any Pakistani pilgrim died or suffered injuries in the accident.