Asif Zardari, FM Bilawal express deep sorrow over tragic accidents in Bela and Kohat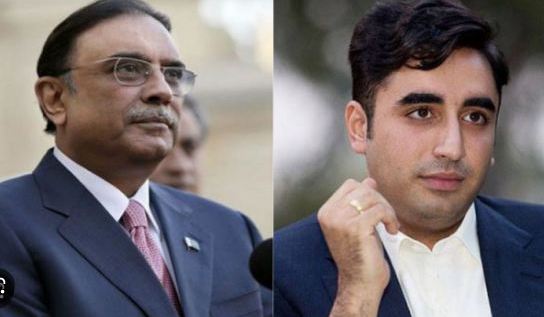 DNA
Islamabad/Karachi, 29 Jan: Former President of Pakistan and President Pakistan Peoples Party Parliamentarians, Asif Ali Zardari and Chairman PPP, Foreign Minister Bilawal Bhutto Zardari have expressed deep sorrow over the loss of precious lives in Bela, Balochistan and Kohat, KP.
President Zardari and Chairman Bilawal expressed grief over the tragic accidents and said that the entire country is saddened. They said that they share the grief of the families who lost their loved ones in the accidents.
The authorities should investigate the causes of the accidents so that similar tragedies can be avoided in the future.
President Zardari and Chairman Bilawal while expressing sympathy and condolences to the families of the victims of the accidents, prayed to Almighty Allah to grant eternal peace to the departed souls.