Army & PAF to fight for Inter Departmental Basketball C'ship Title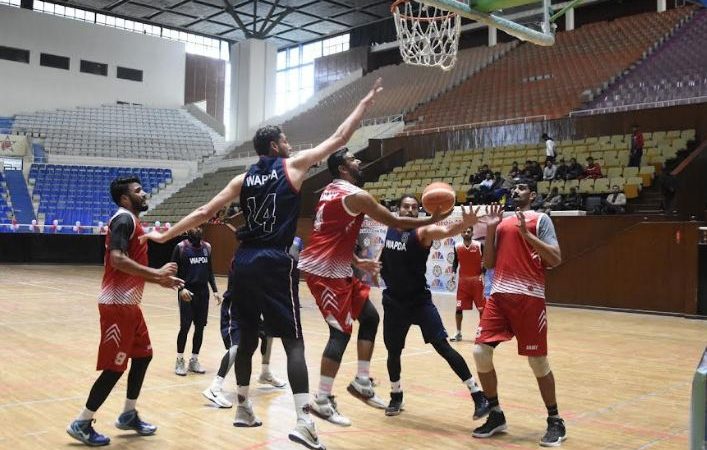 By our correspondent ISLAMABAD, Jan 30:  Defending champion Pakistan Army entered into the final round to see strong Pakistan Air Force (PAF) in the final encounter of the ongoing Inter-Departmental National Basketball Championship will be held on Tuesday here at Pakistan Sports Complex Islamabad. Pakistan Basketball Federation Secretary General Khalid Bashir,  Army Sports Board Secretary Col. Sadaf Akram, Col Nabeel Ahmed Rana,  Championship organising secretary Ouj E Zahoor، Pakistan Sports Board DDG Saeed Akhtar, Azam Dar and other dignities were also witnessed the championship semi-final matches.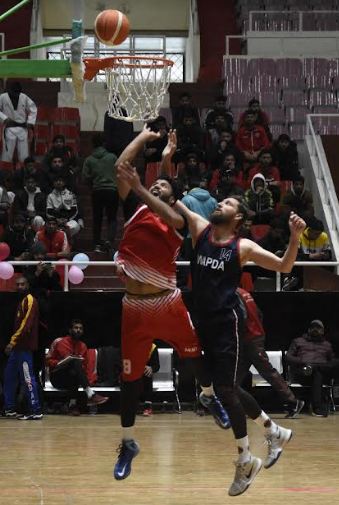 Army, who is still unbeatable throughout the championship thrashed out  Wapda in the first semi final match by securing 92-65 points. Army players were far better against the blue shirts team at half time by leading 14 points as second qurter of the match was concluded with 45-31points. Army ace player Tughlab Ammar again led the winning side by scoring 20 points while Abdul Rehman scored 14 points for Army victory. Usman Khan 18 and Salman Butt scored 12 points for Wapda while Saadat Jehangir, Umair Muhammad, Naveed Ahmed, MM Alam and Choudhry Nadeem were supervised the semifinal match. In the second semifinal match Pakistan Air Force  outclassed POF by 93-68 points to reach the final of the championship. Ahmed Jan was the top player for PAF who scored 28 points with Umair Jan scored 12 points in the match.