Army chief calls on PM Imran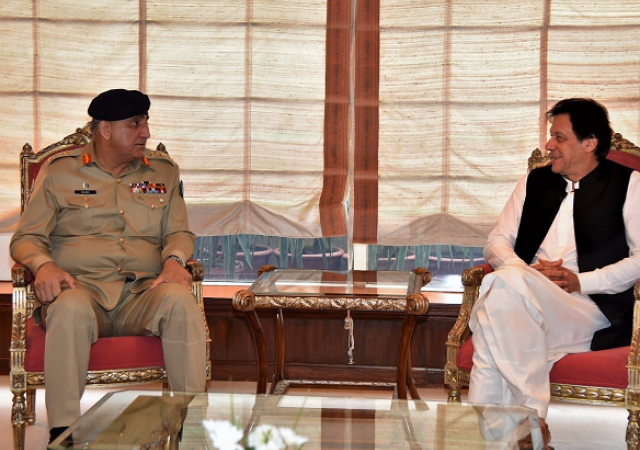 Chief of the Army Staff General Qamar Javed Bajwa called on Prime Minister Imran Khan on Thursday.
During the high-level meeting, the two reportedly discussed matters related to national security.
This is this second publicised meeting between the two with in a span of around a week.