Anti-Power Theft Campaign: IESCO retrieves funds from 37,211 defaulters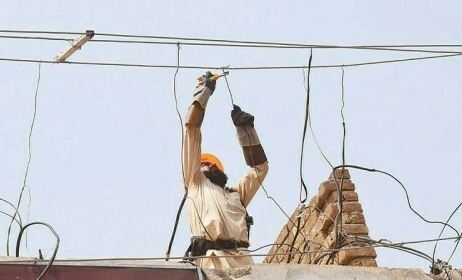 DNA / QAZI SHOAIB KHAN
ATTOCK (NOV-21) Islamabad Electric Supply Company (IESCO) headed by Chief Executive Officer Dr. Muhammad Amjad Khan while intensifying the crack down launched against the electricity defaulters and pilferers in Attock, Chakwal, Rawalpindi and Islamabad region has recovered Rs 672.51 million from 37,211 defaulters so far during the ongoing anti power theft and recovery campaign launched on September 7. Says a press release of IESCO on Tuesday.
IESCO, Chief Dr. Muhammad Amjad Khan said that IESCO's recovery teams recovered Rs 332.97 million from 25,842 running and Rs 339.55 million from 11369 dead defaulters during the said period. Similarly, IESCO's detection teams have checked 271,360 meters, out of which electricity was stolen from 4,057 meters, he said.
He said IESCO imposed a fine of Rs 235.64 million by charging 49.9 million units to the power pilferers.
Sharing details, he said that some 3456 domestic, 384 commercial, 66 industrial and 151 other tariff consumers were involved in electricity theft. The company has also registered 558 FIRs against electricity thieves while police have arrested 476 culprits.
The CEO said that as per the direction of the government, the Ministry of Energy's indiscriminate operations against electricity thieves and defaulters were being carried out in all the operation circles including Islamabad Rawalpindi City, Rawalpindi Cantt, Attock, Jhelum and Chakwal.
He also praised the efforts made by Chief Engineer Operations Muhammad Aslam Khan, Chief Engineer Customer Services Arif Mehmood Saduzai, IESCO Senior Management, IESCO officers and employees and detection teams for making the anti-power theft and recovery campaign successful.
He requested the consumers to support IESCO in this national campaign and report the electricity thieves on helpline number 118 or complaint and monitoring cell numbers 0519252933-34.