Another 'deliberate attack' on judiciary to guard Sharifs, says IK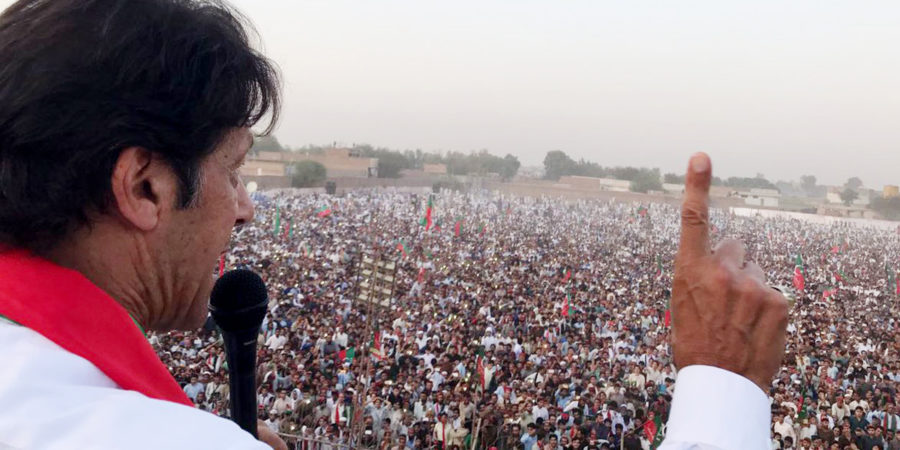 ISLAMABAD, OCT 13 (DNA) – Calling on the masses to stand up in defence of the state institutions, Pakistan Tehreek-e-Insaf (PTI) Chairman Imran Khan has said that the ruling party on Friday has attacked the country's judiciary for the second time.
Taking to twitter, Khan said that the attack was carried out to protect former Prime Minister Nawaz Sharif's 'loot' wealth worth Rs30 billion which allegedly has been stashed abroad.
Coming down hard on Interior Minister, the PTI chief said: "Now we know the drama of 'darbari' Ahsan Iqbal over the Rangers' presence in NAB court — it was to leave the NAB judge unprotected."
He made these remarks in connection with Oct 2 incident when Rangers personnel denied entry to the Interior Minister Ahsan Iqbal who had arrived at the accountability court to witness the graft proceedings on ex-PM Sharif's appearance.
Calling upon the common masses, Khan lambasted at Pakistan Muslim League-Nawaz (PML-N) for confronting with state institutions. "Clearly [the] PMLN is hell-bent on destroying all state institutions. Ppl [people] of Pak [Pakistan] must be prepared to stand up & defend our state institutions," he asserted.
He said that the disintegration of the state is top agenda of ousted PM Sharif after apparently employing strong-arm tactics against state institutions.