Amir Khan inaugurates water, power facilities in Tharparkar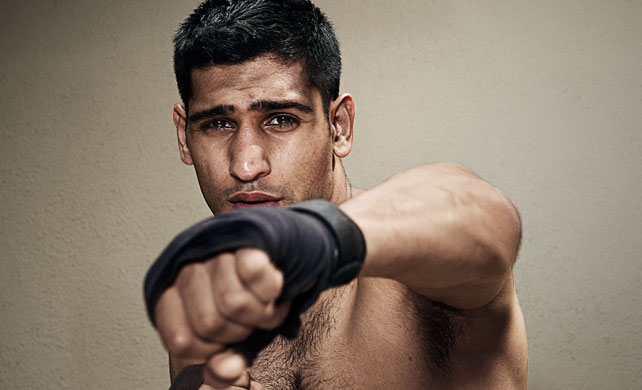 THARPARKAR, 18 AUG  (DNA) – Pakistani-origin British boxer, Amir Khan has inaugurated a potable water supplying facility and announced construction of a healthcare facility for the residents of drought-hit area, reported Thursday.
Khan visited Tharparkar along with his wife, Faryal Makhdoom, where they were welcomed by the locals. According to Additional Deputy Commissioner Muhammad Hussain Baloch, the Bolton star had promised the government of support in its efforts to better lives of those living in Tharparkar.
While talking to the media, Khan appreciated provincial government's efforts to provide as many facilities to Tharis as possible in the budget given by the federal government. He urged international organizations to take notice of almost 433 lives that were lost this year to drought, malnutrition and outbreak of disease.
District Health Officer has said that around 63,500 children were brought to around six health facilities and only 6,353 were treated there. According to provincial minister Dr Ramesh Kumar Vankwani of Pakistan Muslim League-Nawaz, several dispensaries in remote villages were lying unoperational.
Explaining the water facilities provided by the Amir Khan Foundation, Khan said that Tharis have to walk at least three kilometres for water and they are vulnerable to snake bites, which if they encounter, they would not make it to the hospital in time.
The foundation has built water tanks for them that have the capacity to provide clean drinking water to at least 800 people. Earlier during August visit to Pakistan, Khan met with Sindh Sports Minister, Sardar Muhammad Bux Mahar and discussed promotion of boxing in the province.
He also held a meeting with Chief of Army Staff General Raheel Sharif who gifted him an antique muzzle British pistol.Khan has paid several visits in the past to different cities including Karachi's Lyari, a neighbourhood that is seeing crime and violence for past many years. Before his departure from Tharparkar today, Khan promised the locals of more visits in the future. DNA