After president's refusal, govt to table SC bill in joint session of parliament tomorrow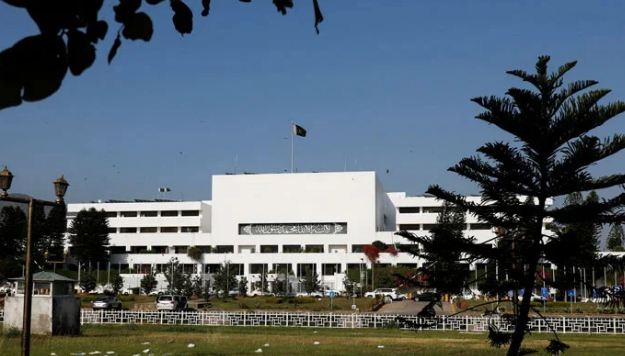 ISLAMABAD, APR 9: National Assembly Speaker Raja Pervaiz Ashraf has convened a joint sitting of parliament on Monday (tomorrow) as President Arif Alvi returned the Supreme Court (Practice and Procedure) Bill, 2023, unsigned a day earlier.
The president had returned the bill for reconsideration to parliament as per the provisions of the Article 75 of the Constitution, stating that the bill prima-facie travels beyond the competence of parliament and can be assailed as colourable legislation.
The bill was aimed at curtailing the powers of the chief justice of Pakistan (CJP) — including the suo motu and the formation of benches.
According to a circular issued by the NA secretariat, "In exercise of the powers conferred by proviso to rule 4 of the Parliament (Joint Sittings) Rules, 1973, the honourable Speaker has been pleased to call a joint sitting on Monday, the 10th April, 2023 at 4.00 p.m. instead of 2.00 p.m."
Earlier, the joint sitting of parliament was scheduled to be held on April 10 at 2pm.
'Most unfortunate'
A day earlier, Prime Minister Shehbaz Sharif castigated the president for returning the top court bill, unsigned and called him a worker of the Pakistan Tehreek-e-Insaf (PTI).
"President Alvi returning the Supreme Court Bill duly passed by Parliament is most unfortunate," the prime minister said in a hard-hitting tweet.
In the tweet, the prime minister said the president had belittled his office through his actions as he follows the PTI chief's orders rather than fulfilling his constitutional duties.
"Through his conduct, he has belittled the august Office by acting as a worker of the PTI, one who is beholden to Imran Niazi more than the Constitution & demands of his Office," he added.