After crisis, Spain's right-wing PP appoints new leader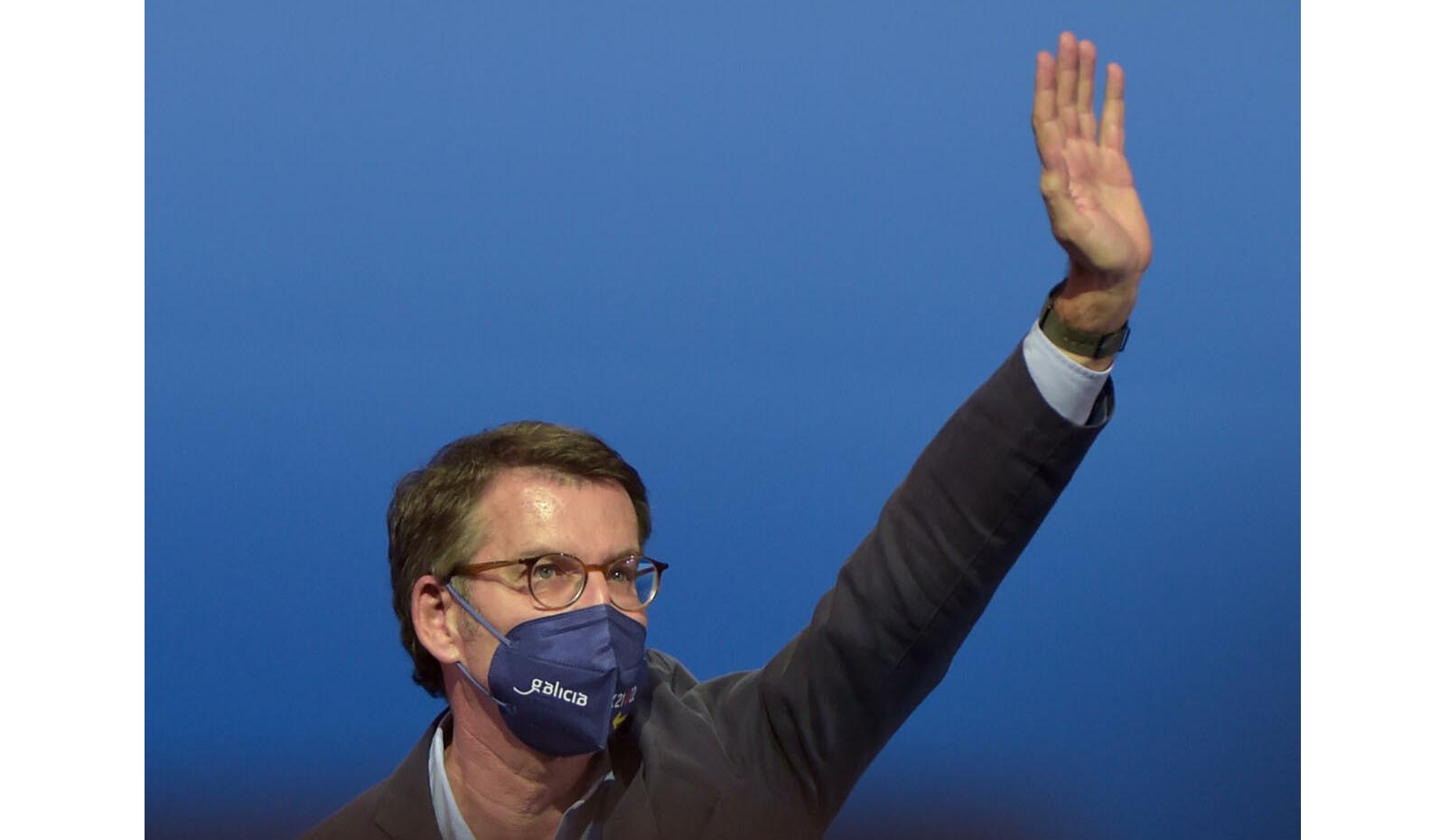 Seville, Spain, APR 2 /DNA/ – Spain's opposition Popular Party (PP) on Saturday overwhelmingly voted for Alberto Nunez Feijoo as leader in the hope the calm, experienced moderate with a pragmatic outlook will return the right-wing faction to power.
After 13 years governing Galicia in northwestern Spain with an impressive track record of four absolute majorities, the party is hoping the 60-year-old will be able to translate his regional success to a national level.
In a vote on Saturday morning, he was elected with 98.3 percent of the ballots at a two-day party conference in the southern city of Seville.
"I have come here to win and to rule," he told delegates on Friday at a two-day party conference in the southern city of Seville.
"I am not running just to lead a party, but to serve Spain… Because Spain needs us more than ever. I will work tirelessly to pave a path that most Spaniards can walk along," he later tweeted.
The Galician leader was the only candidate running to take over from Pablo Casado, who was edged out following a bitter internal dispute with one of the party's rising stars.
When Casado took over as PP chief in July 2018, he was a young hardliner who promised to breathe new life into a party snarled in corruption and bleeding votes.
But barely four years later, he was left fighting for his political life after a very public confrontation with Isabel Diaz Ayuso, whose success as Madrid regional leader threw his own lacklustre leadership into sharp relief.
In a parting address on Friday, Casado told delegates he was also giving up his seat in parliament and all "positions of responsibility" in the PP, with party barons thanking him for his time as leader.
Two former PP prime ministers, Jose María Aznar (1996-2004) and Mariano Rajoy (2011-2018), urged the party to rally around Feijoo.
"We must be totally committed to his success, because it will mean success for all of us and for Spain," said Aznar, speaking by video link because he has Covid-19.