Afghan conflict cannot be resolved with military action, says Tehmina Janjua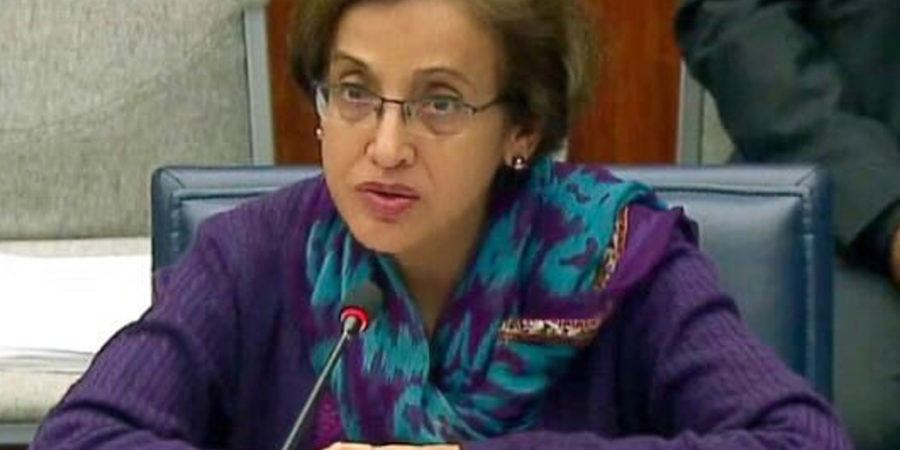 ISLAMABAD, SEPT 19 (DNA) – Tehmina Janjua reiterated on Monday that the Afghan conflict cannot be resolved with the use of military might, during her meeting with the Afghan Deputy Foreign Minister Hekmat Karzai in New York.
She said that the only solution to this problem, in her opinion, is a politically negotiated settlement under an Afghan-owned, Afghan-led peace process.
She met with the Afghan Deputy Foreign Minister Hekmat Karzai on the sidelines of the UNGA session, to discuss ways for achieving common objectives of the countries— including peace and stability in Afghanistan and strengthening of co-operation between the two neighbouring countries.
The foreign secretary reaffirmed that Pakistan wants to see a peaceful Afghanistan, which is imperative for overall stability in the region.
Afghan Deputy Foreign Minister also said that Afghanistan wants stable relations with Pakistan since it is vital for harmony in the region.
Earlier on Monday, Tehmina Janjua met the US under Secretary of State Tom Shannon and stressed that intra-Afghan dialogue is vital for bringing lasting peace to the country and the whole region and that peace in Afghanistan is a matter of high priority for Pakistan.
Regarding Pakistan-US relations, Janjua said that the country had always considered relations with the US as one of its most important relationships since both countries can still work together to fight extremism.
"There was a desire on Pakistan's part to build this relationship further to the mutual benefit of both countries based on mutual trust and respect," she said.
Ambassador Aizaz Ahmad Chaudhry, Pakistan's Ambassador to the US was also present at the meeting.
Earlier, Foreign Minister Khawaja Asif had said that Trump administration is pursuing a strategy that has already failed, referring to US President Trump's suggestion of taking a "militaristic approach."
The Foreign minister instead called for 'talks with the Taliban' to bring peace to the war-torn country. UN Secretary-General Antonio Guterres on Wednesday also said that taking the military option would not be a viable solution to the Afghan conflict.
President Donald Trump in August accused Pakistan of providing a 'safe haven' to terrorists and threatened to deny aid to Pakistan if the country wouldn't 'do more.' He also hinted towards the possibility of a political settlement with fractions of the Taliban but with military intervention.