Acting President Sanjrani signs revised Finance Bill 2023-24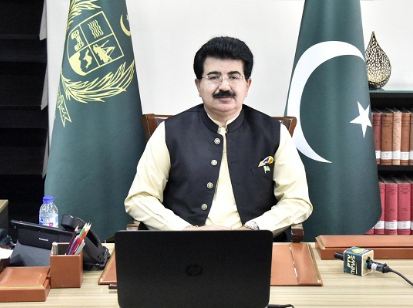 ISLAMABAD, JUN 26 (DNA) — Acting President Sadiq Sanjrani has approved the amended Finance Bill 2023-24 on Monday. Senate Chairman Sanjrani has assumed the charge of acting president as President Arif Alvi has gone to Saudi Arabia to perform Hajj.
The National Assembly on Sunday passed the Finance Bill 2023-24 with certain amendments in the proposed budgetary measures which include additional taxes of Rs215 billion and a slashing of Rs85 billion in public financing.
Accordingly, the revenue target of the Federal Board of Revenue (FBR) has increased from Rs9.2 trillion to Rs 9.415 trillion, provincial revenue from Rs 5.276 trillion to Rs5.39 trillion, federal government expenditures from Rs 14.46 trillion to Rs 14.48 trillion, the pension volume from Rs 761 billion to Rs 801 billion, the subsidy volume would stand at Rs1.064 trillion, and the grants volume at Rs. 1.405 trillion.
The allocation for the Benazir Income Support Programme has also been revised from Rs450bn to Rs466bn for the next fiscal. Besides, the petroleum development levy will be raised from Rs50 to Rs60 per litre.
The changes in the budget came a day after Prime Minister Shehbaz Sharif met IMF Managing Director Kristalina Georgieva on the sidelines of the Global Financing Summit in Paris. The budget was sailed through the assembly which lacked quorum as only 70 lawmakers were present in the lower house at the time of its approval. — DNA