Absolutely condemnable, shameful the way police raiding PTI MPAs' houses: Khan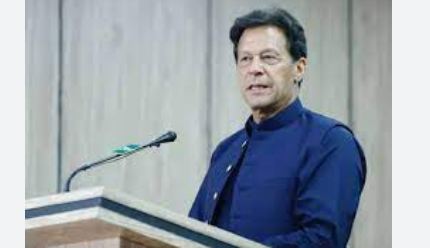 Says 40 lakhs gold looted from Pakhtoon Yar's house while Babar's homes raided by 9 times
Islamabad, JUL 8: /DNA/ – Pakistan Tehreek-e-Insaf (PTI) Chairman Imran Khan strongly condemned the police for raiding and looting the PTI MPAs' houses across the country.
PTI Chairman said that Pakhtoon Yar's house and Babar Saleem houses were raided and looted the valuables.
"It is absolutely condemnable and shameful the way the police are raiding and looting our MPAs' houses all across the country," he added.
Imran Khan said that Pakhtoon Yar's house was ransacked and gold worth 40 lakhs was stolen from there
while Babar Saleem had 9 raids conducted by police in his two houses.
PTI Chairman stated that now those who were paid by the people of this country to protect their life and property are involved in raiding, harassing and robbing them.
"This makes even most banana republics look respectable," he added.