9th Muharram Ashura processions conclude across Pakistan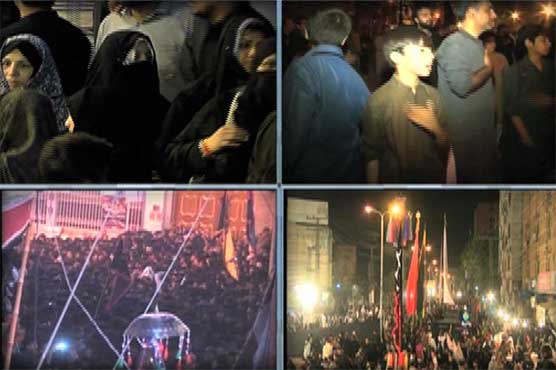 LAHORE, SEPT 30 (DNA) – Ashura processions on 9th of Muharram have concluded on Saturday in Punjab metropolis, Karachi, Quetta, Peshawar, Islamabad among other cities.
In Lahore, processions were carried out in Pandu Street of Islampura among other areas. In Karachi, the mourners proceeded towards Kharadar and concluded there.
Leading procession of 9th Muharram in Rawalpindi was led by the mourners from Chitian Hatian and in Islamabad, a procession was carried out from Asna Ashri Imam Bargah.