Pakistan has right to respond to India at place & time of its own choice, DGMO tells Indian counterpart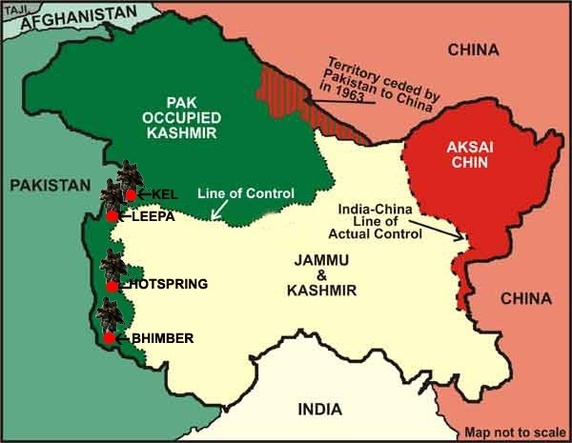 RAWALPINDI, NOV 23, (DNA) -"Pakistan reserves the right to respond to unprovoked Indian firing at the place and time of its own choice," Director General Military Operations (DGMO) Maj. Gen. Sahir Shamshad Mirza made it
clear to his Indian counterpart, as nine Pakistanis civilians and three soldiers embraced martyrdom near at the Line of Control (LoC) on Wednesday.
Indian barbarism reached its peak on Wednesday as its troops shelled a bus carrying unarmed Pakistani citizens on Wednesday, resulting in the martyrdom of nine people.
Three soldiers of the Pakistan Army were also martyred in unprovoked firing in different sectors along the LoC.
On Wednesday evening, a hotline contact was established between the Pakistan and India DGMOs.
"Discussing single point agenda, the DGMO demarched his Indian counterpart for targeting of a bus of civilians, by Indian troops, with innocent people inside on Pakistan side of the LoC," said the Inter Services Public Relations (ISPR).
"We reserve the right to respond at the place and time of our choice," Gen Mirza made clear to his Indian counterpart.=DNA
==============