SC to resume hearing of Panama Leaks case today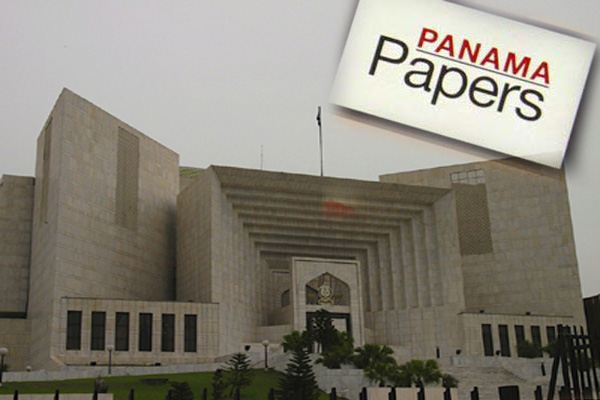 ISLAMABAD, NOV 15, (DNA) :  A larger bench headed by the Chief Justice is scheduled to hear the Panama Leaks case in the Supreme Court today.
In her statement to Aaj Shahzeb Khanzada Kay Saath, Maryam Nawaz Sharif said that her lawyers will submit documents related to her finances today under any circumstances, and will not ask for further time from the Supreme Court.
Maryam further said that she asked for a day more from the Supreme Court as her documents were being sent from abroad.
Earlier on Monday, Pakistan Tehreek-e-Insaf submitted documents against the Sharif family in the Panama Leaks case in the Supreme Court. The 686 pages of documents include details of bank accounts and loans written off.
Meanwhile, the Sharif family have sought to change their lawyer from Salman Butt to Akram Sheikh.National Accountability Bureau (NAB), Federal Board of Revenue (FBR) and Federal Investigation Agency (FIA) will submit their replies over the case in the court during today's proceedings.
All the parties in the case, including the government and Pakistan Tehreek-e-Insaf (PTI), will submit their Terms of Reference (ToRs) on the formation of a commission for a probe into the Panama Papers leaks.
PTI chief Imran Khan and other top political leadership of the country will attend the court proceeding today. Imran Khan has decided to attend SC proceeding after consultation with his party leadership.=DNA
=============