50pc Indians disapprove of Modi's Pakistan policies, Pew survey finds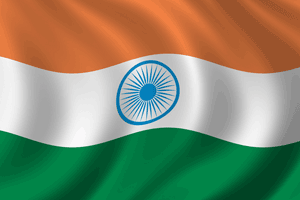 A Pew survey published recently on Indian attitudes shows that nearly half of respondents across the border do not approve of Indian Prime Minister Narendra Modi's policies concerning Pakistan.
The survey aims to shed light on what Indians think about their country, their government and potential for the future.
Although 73pc of respondents appear to have "uniformly negative" view of Pakistan, around 55pc of Indians polled go a step further with a 'very unfavourable' opinion towards Pakistan.
The Pew survey says negative Indian sentiment towards Pakistan has risen 9 points since 2015.
The second 'least popular' country appears to be China, with 36pc of respondents holding an 'unfavourable' opinion of the People's Republic.
More than 60pc of respondents think India should continue increasing defence expenditure, 20pc want to keep it at current levels, whereas just 6pc believe it should be decreased.
"Notably, Indians who see China's growing military power as a very serious problem are more likely than those who see China's growing military power as a less serious threat to favour increased military spending," the Pew report said.