27 dead in club explosion in Bucharest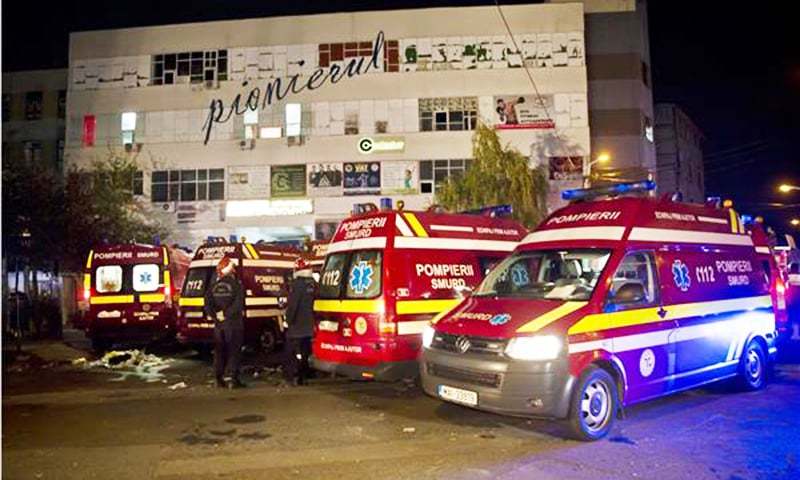 BUCHAREST: An explosion and ensuing flames on a stage at a Bucharest nightclub on Friday left 27 people dead and 180 hospitalised with injuries, Romania's interior minister said.Interior Minister Gabriel Oprea said the explosion occurred at Colectiv club, located in a basement in downtown Bucharest, a city of 3 million people.
Witnesses told Antena 3 TV that there were between 300 to 400 mostly young people at the club and only one exit door when the metal band Goodbye to Gravity was performing and a "pyrotechnical show" went awry.
The station reported that people panicked and rushed for the exit.
Media reported that emergency services arrived 11 minutes after the first call at 10:32 pm (GMT). Digi 24 television station cited witnesses who said the explosion came after a spark on stage ignited some polystyrene decor.
Victor Ionescu, who was at the club with his girlfriend, told Antena 3 TV by telephone that there were huge flames after the explosion.
"People were fainting, they were fainting from the smoke. It was total chaos, people were trampling on each other," he said.
A young man filmed by Antena 3 said that flames engulfed clubgoers, burning their skin and hair.
Arafat, a government health ministry official, said that people were treated for burns, smoke inhalation and lesions at hospitals around the capital.