13 people including a woman dead in road accidents in Rawalakot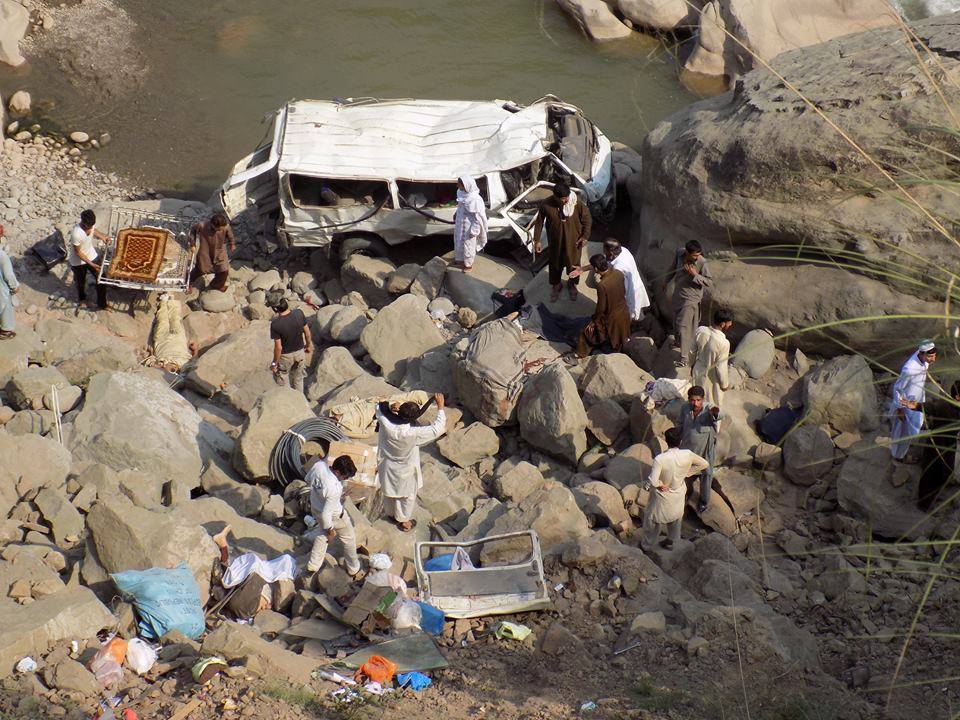 RAWALAKOT: At least thirteen people including a woman and a teenage boy were killed and around 15 others wounded in two separate accidents on the same highway in Azad Jammu and Kashmir (AJK) on Friday.
In the first accident, a public transport vehicle that was bringing passengers from Rawalpindi to a village on the outskirts of Rawalakot plunged into a ravine near a bridge on Goin Nullah road at about 8 am.
As a result, five people, including a woman, died on the spot and some 15 others were injured, of which two perished on the way to the hospital.
Witnesses said that seven of the remaining injured persons were rushed to Rawalpindi and Islamabad on account of their critical condition. Meanwhile, the rest had been provided treatment locally.
In another accident, a car fell down the Goin Nullah Road, some 12 kilometres away from Rawalakot, at about 2 pm, leaving two people dead and as many injured.
A police official said details regarding the incident are being awaited.
Pakistan has an appalling record of fatal traffic accidents due to poor roads, badly maintained vehicles and reckless driving. Crashes killing dozens of people are not uncommon.
The mountainous areas of Kashmir and the north, where drivers career around narrow hairpin bends over deep ravines with scant regard for safety, are particularly prone to accidents.
Close to 9,000 road accidents are reported to the police every year since 2011, killing over 4,500 people on average, according to the Pakistan Bureau of Statistics (PBS).