Thousands attend rally organized y Islamabad admin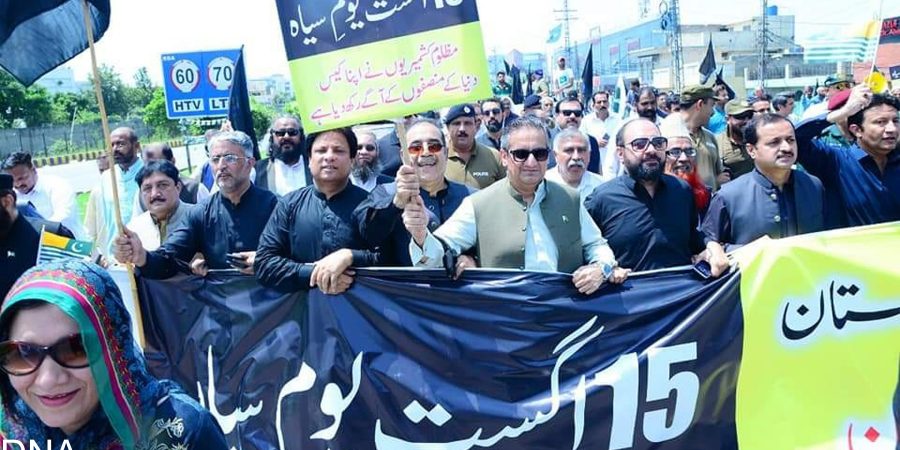 ISLAMABAD, August 15 (DNA): Thousands appeared on Deputy Commissioner  Islamabad's call to show solidarity with Kashmir on Thursday.
Deputy Commissioner Islamabad Hamza Shafqaat earlier in his twitter  message had asked the citizens of Islamabad to join Islamabad Administration at D  Chowk to show solidarity with Kashmir on 14th August, he further tweeted  that we are doing this rally to show the world that we care for Kashmir  and no one can take Kashmir from Pakistan.
On a very short notice people gathered in thousands at D Chowk. People from every walk of life, including all the ages and different faiths joined. The crowd was there without the discrimination  of any political party, just to show solidarity with the Kashmiri people.
People gathered at the venue told media people that they were surprised to see the turnout in the rally and they  thanked the Islamabad Administration specially the Deputy Commissioner  for arranging such a gathering where people would show their love &  solidarity for Kashmir.
The crowd chanted the slogans of "Kashmir  Banay Ga Pakistan" which was a breath taking scene during the programme.  DNA
===================