10 to 15 Opposition members are with Imran: Sh Rasheed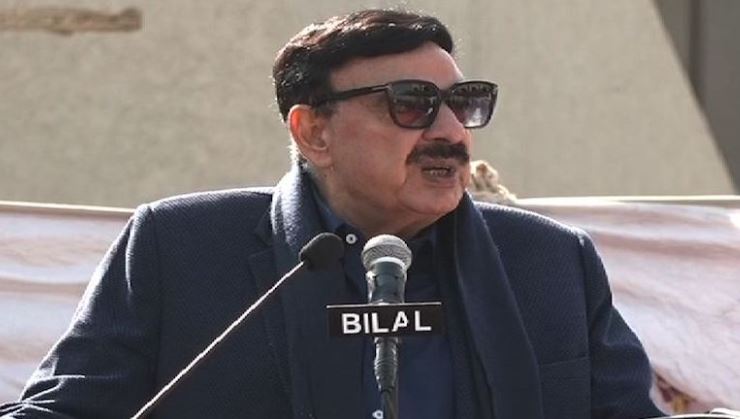 ISLAMABAD, JAN 31 – Interior Minister Sheikh Rasheed has made the claim that ten to fifteen members of the Opposition are actually with Prime Minister Imran Khan even though they have been talking of voting him out in a no-confidence motion.
Sheikh Rasheed has been making regular pronouncements to buttress the government's position ahead of the Opposition's long march planned for March 23. The long march is being organised by the alliance of Opposition parties called the Pakistan Democratic Movement (PDM). They are taking advantage of crippling inflation to make it their rallying cry.
At a press conference on Monday, Sheikh Rasheed said if the Opposition's Bilawal Bhutto is keen on coming to Islamabad on March 23 he can go right ahead and so can the JUI-F's Fazalur Rehman because it won't make a difference. The Opposition has failed for three and a half years, Sheikh Rasheed argued.
"They must realise that we have to prove our national responsibility," he said. "Dharnas and long marches have nothing to do with it."
In a bit to dent the Opposition's front, Sheikh Rasheed made the claim that about fifteen members of the Opposition were actually backing Prime Minister Imran Khan even though they were talking about voting him out in a no-confidence motion.
While talking about the IMF, Rasheed said they had gone to the IMF out of desperation but a strong economy can help the country get rid of the IMF.
He added that China has no objection that they choose the IMF option. The relationship will be developed with China and the US on the basis of equal rights.
=========