Ambassador of Tunisia meets with Speaker National Assembly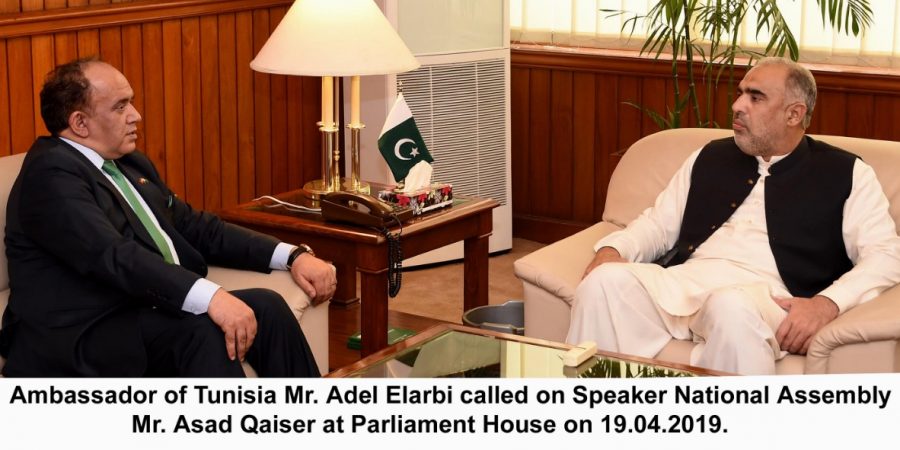 ISLAMBAD, APR 19 (DNA) Ambassador of Tunisian Adel Elarbi met with Speaker National Assembly Asad Qaisar at the Parliament House on Friday.
Speaker national assembly said that Pakistan greatly valued its relations with Tunisia and hoped these relations will grow further with the passage of time.
He also lauded the efforts of Adel Elarbi who had contributed greatly towards further strengthening of bilateral relations.
The NA speaker further said the present government had introduced business friendly policies in order to encourage business people to come to Pakistan and explore various avenues of cooperation.
The speaker also asked the Tunisian businessmen to come to Pakistan because Pakistan offered huge business opportunities, especially to overseas businessmen.